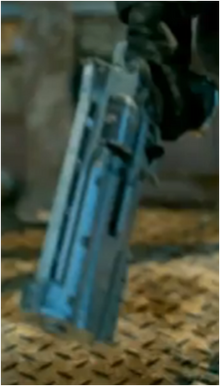 Love Brink, I am involved in the Bethesda Brink forums, and I did make edits to this wikia before I had an account.
I pre-ordered the Psycho Pack from Amazon.com for Xbox360. But never got a promo code, could someone help me out there cause the Psycho Pack is the only reason i preordered from Amazon.com
I have a PS3 and Xbox 360, my accounts are:
Xbox360 GT: IRRATATINGBEAN
PS3 ID: IRATATINGBEAN
(all caps and my PS3 ID has one less R then my Xbox360 GT)
I have Three Characters right now (pics coming soon)
Character One
[
]
All Abilities with " " around it are upcoming Agents of Change DLC Abilities I want.
Universal:
Character Two
[
]
Level 0, Soldier and Operative
Character Three
[
]
Level 7, Balanced
Challenges I have completed:
My favorite pages
[
]