Page under construction, please check back soon!
Matt of the waste's Userpage
Special:Editcount/Matt of the wastes
edits since 4 January 2009
To see how this wiki is getting on go here: statistics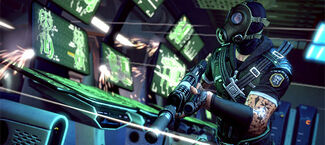 Hi! i'm Matt and I am the only bureaucrat on this wiki. I am 13 turning 14 later this year and I live in Queensland, Australia. I enjoy playing Black ops, MW2, World at War, Fallout: New Vegas, Fallout 3, BFBC2+Vietnam and Red Dead Redemption on PlayStation 3. I play Black Ops a lot more than normal now due to the MW2 patch but I have abnormally been playing Oblivion. (More soon)
CLICK HERE TO SEE MY JAILBREAK!

Games I want
Brink
Battlefield 3
L.A. Niore
TES: Skyrim
Zombie Island (Maybe)
Homefront
User:Matt of the wastes/Sandbox 1
Tickers
Pictures