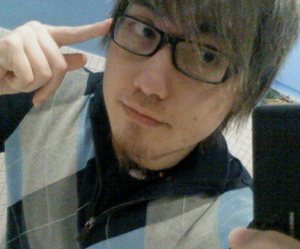 | | |
| --- | --- |
| | This user has been selected User of the Day, March 25th 2011, for his overhaul of the Weapons page and general Wiki-Fu. |
==About me==
Hey there! Thanks for visiting my profile (although there's not much to look at..) ! I'm Egan, I'm 19 years old and from Vancouver, BC, Canada. I take it you're here because you're about as hyped as I am for Brink, if not more :D I'm a PS3 kind of guy with an addiction to video games. If you wanna add me up, go ahead, and just mention you're from the Brink wikia, and we'll get some games in. Feel free to drop me a message on my talk page about anything!

Some games I'm playing now:
PS3: Bulletstorm, Modern Warfare 2, Black Ops, Rainbow Six Vegas 2, ModNation Racers, Gran Turismo 5, BlazBlue: Continuum Shift, Homefront, Assassin's Creed: Brotherhood, NFS: Shift 2, Demons' Souls, Mortal Kombat 9
PC: Team Fortress 2, Alliance of Valiant Arms, S4 League, Sword 2, Starcraft 2, Portal 2, Brink
My PSN handle is ObscureTruth. Like I said, add me up! :) For Steam, drop me a line with your tag. See you online!
My favorite pages
[
]
Add links to your favorite pages on the wiki here!
Favorite page #2
Favorite page #3