Welcome
[
]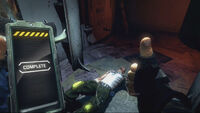 Hi, welcome to Brink Wiki! Thanks for your edit to the Drognav Light Rifle page. Please continue contributing to Brink Wiki so we can expand our knowledge on the upcoming FPS, BRINK.
Please leave a message on my talk page if I can help with anything! -- Nuclear Qu (Talk) 15:42, February 8, 2011
Orly? Wait, how I spell your name?